About Cameroon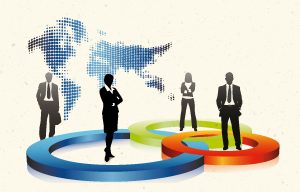 Cameroon is the world's 47th largest country and the fourth-largest island. In 2016, the population of Cameroon was estimated at 24 million.
Livestock is widespread, with about 60 percent of rural families depending on it for their income. Animal production is dominated by extensive livestock rearing, pigs and poultry. There is also a growing modern poultry industry around the main cities. In 2008, livestock accounted for 9.7 million of head of cattle, 2 million sheep and goats, 1.4 million pigs, and 26 million poultry. Overall, meat production was estimated at 251,000 tons; milk, 530,000 tons; and hen eggs, 19,000 tons.
Cameroon has enormous potential in the fisheries sector (notably along its western coast in the province of Toliara). There is also a good potential for the development of shrimps and prawns rising and for freshwater aquaculture (mainly for common carp and tilapia) in paddy fields, ponds and cages. In 2008, captures of fishery and aquaculture production totalled 130,000 tons. About 35,000 tons of fishery products are exported every year. More than 50 percent are exported toward the European countries, the rest, toward Japan, Mauritius and some Asian countries.