About Kenya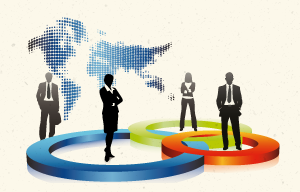 Kenya is a country in Africa and a founding member of the East African Community (EAC). Its capital and largest city is Nairobi. Kenya's territory lies on the equator and overlies the East African Rift covering a diverse and expansive terrain that extends roughly from Lake Victoria to Lake Turkana (formerly called Lake Rudolf) and further south-east to the Indian Ocean. It is bordered by Tanzania to the south and southwest, Uganda to the west, South Sudan to the north-west. Kenya has population of approximately 48 million people in January 2017.
AGRICULTURE and forestry are by far Kenya's most important economic sector in terms of domestic production and the livestock sector contributes about 12 per cent of Kenya's Gross Domestic Product (GDP), 40 per cent of the agricultural GDP and employs 50 per cent of the agricultural labor force.
Total livestock population is estimated at 3.3 million Exotic cattle, 14 million Indigenous cattle, 36 million chickens, 3.6 million pigs, 27.7 million goats and 17 million sheep, 0.3 million camel & 1.8 million Donkeys. Livestock production also plays an important economic and socio-cultural role among many communities in Kenya. Kenya's chicken population is estimated at 32 million chickens, approximately 80 per cent of which are indigenous, while 20 per cent are commercial layers and broilers.

Other poultry types such as turkey, duck, pigeon, ostrich, guinea fowl and quail are becoming increasingly important.

Annually, the country produces about 20 tonnes of poultry meat worth $40 million and 1.3 billion eggs worth $115 million.

Milk production in the country includes 4.6 billion litres from cattle, 6.4 million litres from goats and 340 million litres from camels providing an important source of livelihoods to Kenyans.