About Uganda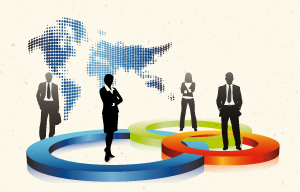 Welcome to Aviana Uganda 2018 "International Expo for Poultry and Livestock" will be held in Kampala Uganda from 2-3 NOV 2018 in UMA Show grounds, Lugogo, Kampala, Uganda.

"AVIANA Uganda 2018" will presents a Gateway to East Africa by providing a platform to exhibit products, services and innovative technologies to top decision makers and create business partnerships, With serious and potentials exhibitors from more than 20 countries. Aviana Uganda a Poultry and Livestock Expo will exemplify a single aim of prosperity in African animal health sector, with the mission "Animals Health Nations Wealth". We are expecting more than 100 exhibitors from 20 countries participating.
UGANDA OVER VIEW
Uganda the Pearl of Africa, a country with fantastic natural scenery and a rich mosaic of tribes and cultures. Travelling through Uganda, you will be captivated by its beauty, safety and accessibility. Half of the world's remaining mountain gorilla population is in Uganda.

Geography:
Uganda is bordered by South Sudan to the North, Kenya to the East, Congo to the West, and Tanzania and Rwanda to the South.

Livestock:
Livestock represents an essential part of Uganda's agriculture, culture, and economy. The total number of cattle, sheep, and goats more than doubled between 2002 and 2008, and the number of pigs and chickens grew by 88 and 59 percent, respectively. Beef and milk production both increased by 8 percent in 2008 alone. Livestock are particularly important to the subsistence agriculture on which seven out of ten Ugandans rely for their livelihood.
Population:
According to National Livestock Census 2008. Poultry Population is 37.4 million, Cattle population 11.4 million, Goats 12.5 million, sheep 3.4 million, Pigs 3.2 million and 1.6 million Dogs. Poultry numbers in 2008 were 37.4 M and in 2009 they rose to 38.6 M million while in 2010 they were 39.7 M million birds.
There will be high class Poultry and Dairy Conference for two days 2-3 NOV 2018. Visitors will be from East Africa like Kenya, Uganda, Rwanda, Burundi and Tanzania. And lot of business Export opportunity is waiting for African continent. This includes Feed Supplements, Poultry Equipment's, Veterinary Pharmaceuticals, API formulators, Hatcheries, Breeders, Feed raw materials etc.
Email: info@avianaafrica.com Web: www.avianaafrica.com